It has been a perfect day so far. I did not lie awake on bed too long after the alarm rang at 5.30 am. 20 minutes of idling on bed is not a crime on a holiday. Then I had a very good run to St.Thomas Mount. I ran without a break, all the way up except for the last 500 metres of steep climb. Continuing to run despite exhaustion and the urge to rest, gives a high. Past injuries on both my feet show up, reminding me I have to take care of my ankle and the big toe region, but I feel fitter than ever excepting for those minor problems.  My next challenge is the Wipro run on Dec 2 and completing a half marathon is the goal. That should be easy with some practice during the next one month.
It being the day of Ayudha Puja, I thought I should clean Anusha's car. After a lovely bath and some time at meditation, I freaked out making a fantastic omlete – two tomatoes, two onions, corn flour, the available massalas and mixed in 3 eggs whisked to perfect foam. It tasted delicious with toast. The tea and the banana I had were the icing on the cake.
It feels perfectly alright not to have the privilege of an indifferent cook. I enjoy looking at the containers cleaned to shining perfection and cooking is like meditation if it is done with devotion. Only, it took me till noon to have my breakfast. On a holiday, these luxuries make my day. I have to find a good cook this time.
The dominant thought that possessed me this morning is that people are sincere in their own ways and they are being true to themselves. One cannot fathom what make people say or do certain things. They have their own reasons. May be it is better to leave things at that. Compatibility of thoughts and feelings help, though.
I tend to harp on the same thing over and over again. I have to be very careful in future about making big issues out of small things and then grating on the same topics on, on……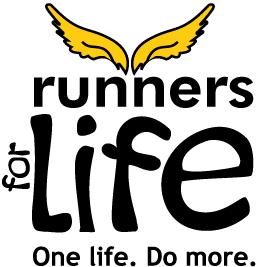 Jogging is a great time to ponder about several things. Another aspect that occupied my mind was the need to get back into circulation. I am not sure if Rotary will give me enough of a kick. Perhaps Chennai Runners is one group I should join. they are very serious and passionate about running. I should also go for Hash, that group of bawdy beer lovers. And Chennai Trekking Club is another group that catches my imagination. All these groups have people who live with zest for life. The company I keep will define me in many ways.
I fantasize on days like this about rising from the ashes and standing tall. There are signs of the business revving up on higher gears. I am filled with optimism about making it big. The story of the potato vendor who stayed ahead of the race in the market by virtue of value additions, played in my mind a few times today. I remembered, what I become will depend upon the size of my dreams and my willingness to work for them.
There is also a yearning about giving back to society things of lasting value. I mentally chided myself for wasting so many years, particularly the last 12 of my life. Immediately also came the realization, what appears like the wasted years could be the most precious if I can turn my wounds into wisdom – as Oprah said.
That brings me to what someone asked me last Sunday about how gurus and teachers have helped me. They have kept alive the spring of life in me and thanks to them, I have barely begun the best part of my life. I am on a high today. I want to remain there.