Mobile Applications are changing the way things used to be done. They bring the market place to the palm of my hand. It is so convenient and I use it often for hiring cabs or for purchasing items through Amazon or Flipcart. The world on my palm is such a romantic idea.
Now, the same mobile applications are spreading their tentacles and are invading my business tent. There are a few serious national players using powerful technology, doing the aggregation work and offering Chennai services through mobile applications.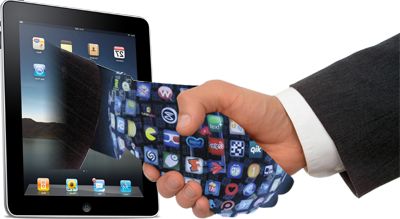 I feel like rolling my hands into a fist and say – gentlemen, Not In My Backyard. I have encountered more than my share of disruptions in my business over the last fifteen years and it is not a nice feeling feeling tossed around.
Fifteen years ago I chose Service Square as the name of my first business. The 'square' in the name denoted a market place where several services would be made available for customers.
For at least six or seven years since then, the square or the venue of business used to be premises of large software organisations where our help desk executive dispensed a galore of concierges services (at least 150 of them) for the employees of those companies.
Depleted bank balances, prolonged gasps for funds and customer dissatisfaction taught me that doing business with the 'square' mentality – where everything is available for everyone – is a path to disaster.
The arrival of transactions – such as bill payments, entertainment tickets and travel tickets – through internet marked the dwindling of the market place or the square as I had conceived. The world order had changed and the venue of the business we owned, shifted to the clouds. People could make transactions from anywhere in the world. All they needed was a computer and internet connection.
I remember being a near nervous wreck during those days worrying endlessly about the invasion of technology into our business.
That was when we decided we would make a transition to a few select services that would require human hands and a lot of heart. We made a very good website and ever so slowly we started getting good business through our web presence. Nearly all our services now show up on the first page of google search.
Almost seamlessly, we had managed to move our business to the new venue of business – the computer with internet.
We were confident we would cruise into the future with the great services we had designed. We turned away offers and even gave up the lucrative businesses we had in our hands in corporate organisations – where an array of services were offered through our help desks.
And now this! A new invasion into our business perch by mobile applications parented by a few young men and women with no work experience in our field. All they have is the idea and technology that they are putting to use.In the process, they have organized service providers – offering housekeeping, maintenance services…….under their big umbrella. So, people who till now had no presence in the minds of people are getting noticed. Their services get marketed almost free, courtesy the mobile applications.
I am wondering, is the ground slipping from under my feet?
Or, worse still, has the venue of my business again shifted altogether?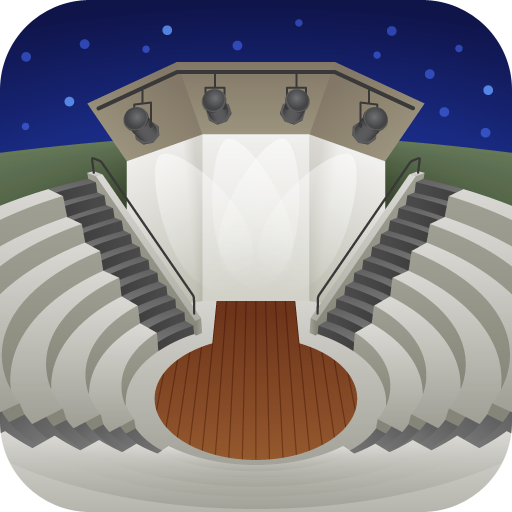 I recently listened to a Ted talk by David Byrne (he has written an interesting book called How Music Works) where he expounds the theory that the architecture of the venue influences music in a significant way. For example, African music played in the open is characterised by heavy bass and drums. Music in the churches on the other hand does not allow for the dominance of drums. The organ and chants play a major part here. Classical music like those played during the times of Mozart was played in small halls where delicate, lilting melodies could be easily enjoyed. Punk music requires to be played above the din of hollering men and women and is therefore very loud and electric. Live concerts in open stadiums and grounds have evolved their unique sounds and dynamics as well.
If our business has shifted to another venue, it goes without saying that our marketing and communication to the world of customers and prospects also calls for a makeover.
In the past whenever there were upheavals in the market like when the internet transformed the way business was conducted or when the economic meltdown happened around 2008, I used to be paranoid about preserving our base and future. As mobile applications are beginning to sway our business, I feel the jitters. But, I am not giving myself permission to become numb with fear.
The right thing to do seems to be, to feel and understand the new venue by feeling the wild sway of the unsettling winds. I like this quote by Jon Kabat-Zinn – you can't stop the waves from coming, but you can learn to surf.
Every challenge along the way after I started Service Square has taught me to be resilient and to find solutions. Looking back, the upheavals were gifts that made me tougher, better and perhaps wiser.
As I write these words, I also realize that it is not enough to learn to surf the waves or to be passionate about my business. A very passionate lover of books, Ajitvikram Singh has written a very moving piece about Why I am Shutting Down my Bookstore in New Delhi. It is about his very unique bookstore  – Fact & Fiction – which he built with love and dedication. He has decided to shut shop which he ran for 30 years, not able to resist the onslaught of times.
For me, just as context pushed musical innovation, it is necessary to be innovative in the market place, in the new, changing venue.
What comes to the top of my mind is, there is the challenge posed by the changing venue or context. There is also the possibility to find a perch in the minds and hearts of our customers if we live our commitment embodied in our promise, service with a heart.
I end this post knowing the truth of Richard Bach's quote – What the caterpillar calls the end of the world, the master calls a butterfly.