Twenty-seven days at home in isolation is a lot of time to have accomplished a lot of things. I wanted to read, write and prepare well before going back to office after the shutdown.
TV has been a great distraction. My mobile too takes me away from what I want to do. Every message alert serves as an invitation to stray away from my goals.
My TV set held me captive for long. I have sat watching CNN hours on end, baffled by the childish tantrums of Trump and the millions of his followers who are waiting for a chance to be deceived by his devious lies.
I have also watched avidly our Indian news channels, getting sucked into the daily dose of lies, contagion of communal virus and political horse trading. And these days, I follow the Covid-19 updates a lot.
Instead of finding any light, I get engrossed in the seamier, gloomier side of life. These are slowly becoming part of me.
There should be a better way of spending my time. To stay true to my life's Mission, it is time to stop paying attention to the cacophony of sound and clutter around me.
I love photography and, in the past, I have taken a lot of good photos in the auto mode. Two days back I started clicking photos in the manual mode on my Nikon camera, encouraged by my relative Arun, a photography enthusiast living in Kerala. He spent hours with me on WhatsApp and phone explaining the nuances of taking photos. I took a lot of photos, without flash, paying attention to the aperture, shutter speed and focal length.
The photo given below was among my early attempts. After I sent all my photos to Arun on google drive, I got the feedback that the composition was not great. There were too many things I was trying to capture.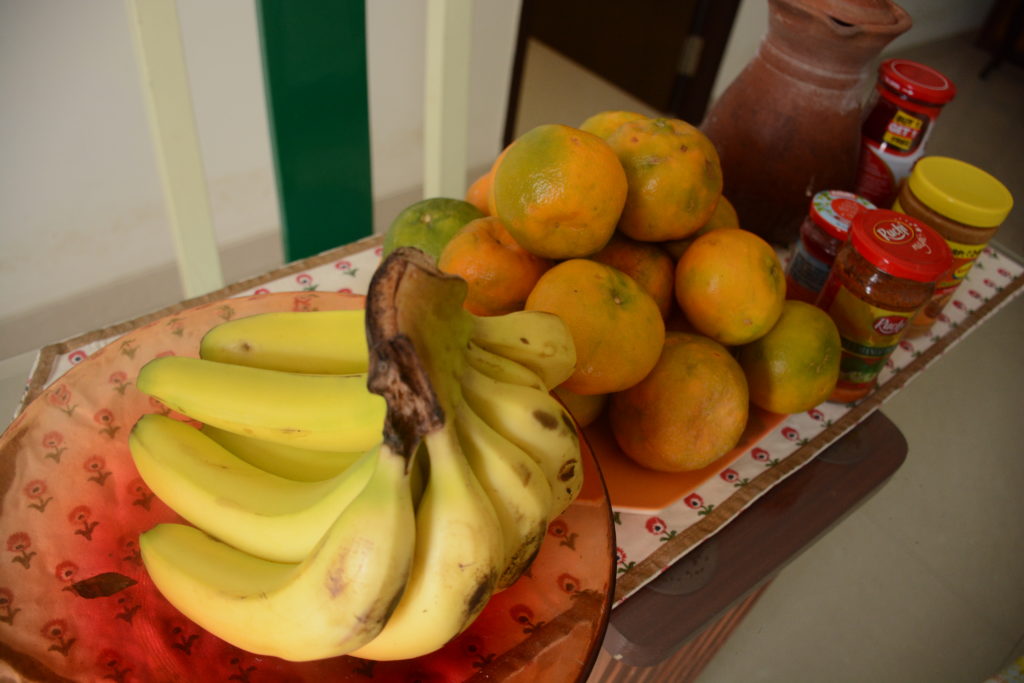 In photography, balance is achieved by focusing on the essentials and bringing out the soul of what I am trying to capture.
So, Arun asked me to focus only on one type of fruit and bring out the character of that fruit into sharp relief. That is what I achieved with this shot given below.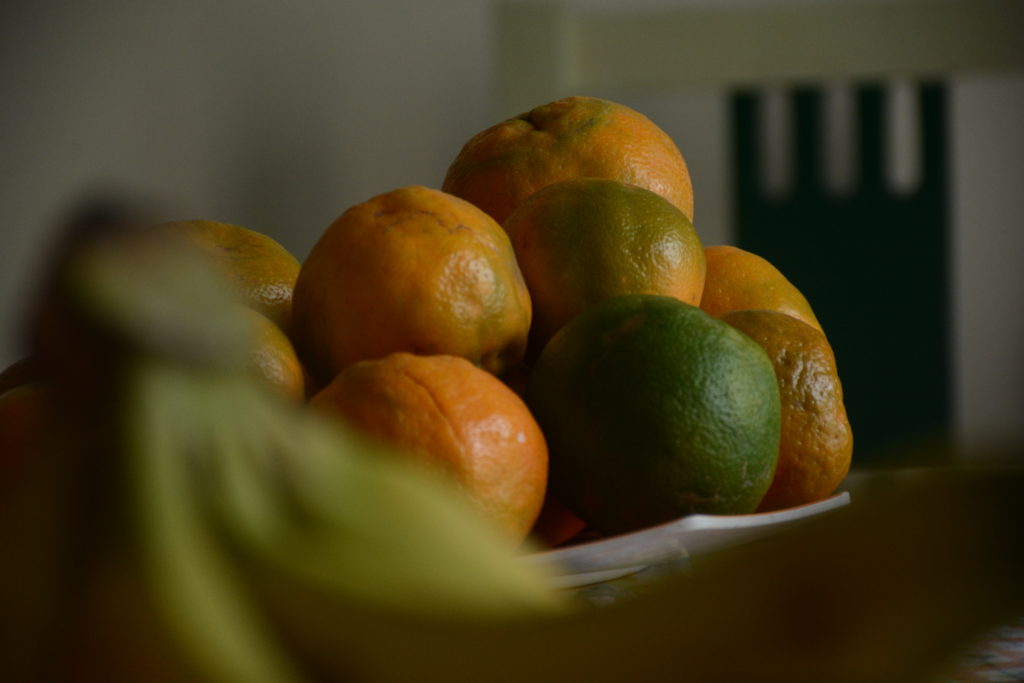 Here, only the fruits I want are in sharp focus. Everything else – in front and at the back – is a blur.
Balanced pictures are captured when the subject merges with the object through concentration. That sort of passion and involvement makes all the difference in photography.
Balance is also about timing. It is about – when to click.
There is a time for everything. A time to focus on work. A time to read. A time to write. A time to deeply relax. All with 100% intensity, without multi-tasking.
Covid-19 times are painful to live through. But, like I made the bananas right in front of my lens fade into a hazy blur by adjusting the focal length, I can choose to look away, and zoom in on the opportunities in the approaching horizon. Reality is not always what is right in front of me, but what I choose to gaze on.
My experiment with my camera lens is an invitation to shower care on the important people in my life individually before embracing humanity.
In photography the result of focus is a great photo. In relationships, the result of focus is love.
What I manifest outside is a revelation of my inner being. Everything has its origin inside.
When there is love in the times of Coronavirus, I create an empowering spring board to bounce into the future.
If I choose my focus wisely, Coronavirus will be a blip in time, eventually. Else, it will hang ominously over me like threatening clouds.