At Service Square several of our customers have given written feedback that our cleaning staff are great assets for us and we ought to take good care of them.
We can't agree with them more.
Many of our cleaning technicians are artists in their work. They bring out the beauty hidden under months and at times years of accumulated dirt, scales and grime. Their patient work creates positive impact in the lives of our customers.
Every day, as I look at the raving written feedback of customers on the job cards, I am silently thankful for their presence and their patient work.
So, it seemed only natural to appreciate them in a special way at the beginning of the new year – 2022. We took them to a popular store to select two white shirts and a pair of black pants and ensured that they got their sizes.
Today, on the New Year, all of them came to the office in their new attire, to ring in the New Year in style by cutting a cake.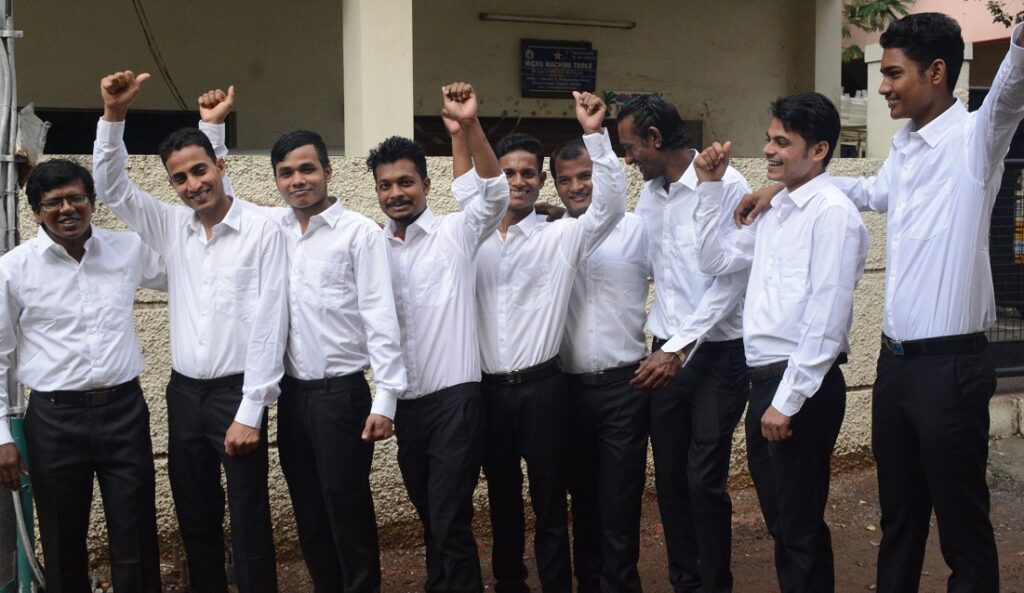 They looked very dignified. And sported a very different demeanor.
It was almost like they were stepping into another, grander versions of themselves.
I made it a point to tell them this during the very short meeting – that they have the power to step into another version of themselves by soaking themselves in the new feeling they were experiencing.
I dearly wished as I spoke to them that awash with this nice, invigorating feeling they would feel impelled to change their condition – so that white shirts and black pants would be a way of life for them, if they chose that way.
I told them it is possible for them to rise up and shine in life if they desired it strongly enough. Strong, intense desires will create the much-needed drive to move into another orbit.
Most of them have not completed even class 10. Yet, my offer which I made in the past, to teach them for about half an hour daily was not taken. It is not so easy to embrace a new way of life we are not familiar with.
I hope they will pick up that very essential burning desire to achieve big things in life, with time. Work without hope is like nectar in s sieve.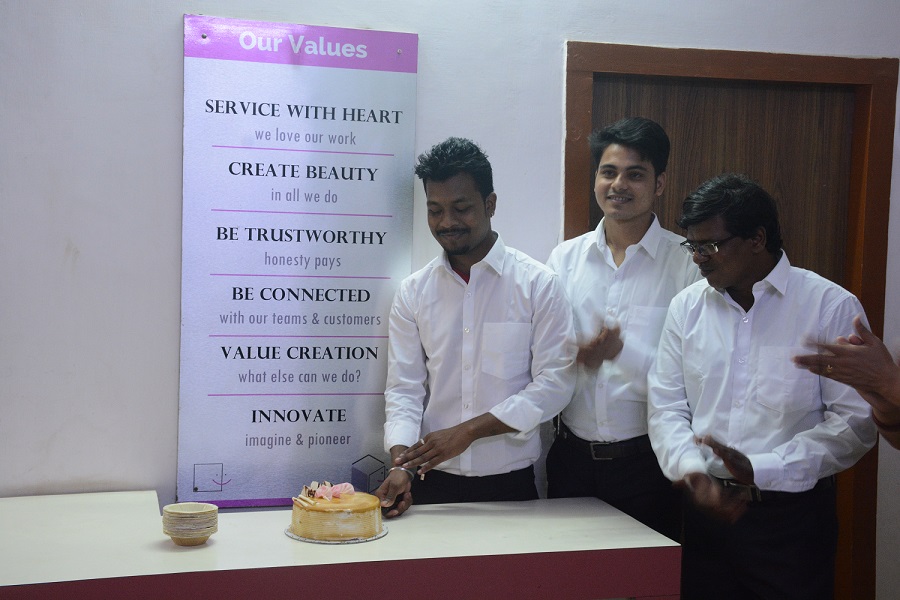 At Service Square, I want to make it easy for them to dream. These very nice people mean a lot to me.
It is easy enough to write copiously about others' dreams and efforts.
But, what about my dreams?
At Service Square, we made very good progress towards the end of 2021.
This happened because the interregnum of the pandemic forced me to pause. Even borrowing, I invested good money to enroll for training to understand how digital marketing works.
I am so glad that some of these decisions are paying off. I am able to understand the process involved in various aspects of Digital Marketing. My intent is to become good in this, with time.
At the same time, I personally started investing time to improve the quality of our services.
These days, I hold myself accountable – more than at any point during the last twenty-one years, ever since Service Square started.
I am on the verge of stepping on the accelerator to maneuver my business through terrains I am steadily familiarizing myself with.
I am so grateful that I get the help of passionate digital marketing experts to navigate the choppy marketing waters. They give me the faith that when the basics are right, it is possible to sprint to the goal.
There has been a steady growth even in my personal life. The endless streams of anxieties which used to be my constant buddies have given way to a more deliberate, calm lifestyle.
Growing personally and building a strong character is bound to create its reverberations in business.
To step into a grander version of myself I see myself choosing wisely and going the whole way till the goal is accomplished.
One danger to guard against is working very hard on small, urgent things, ignoring the important aspects of business.
Another – to be wary of giving too much of importance to myself, to get infected by the virus of hubris.
A persistent refrain I hear in my mind urging me to be idealistic are these words from Samuel Ullman's poem, Youth.
"Nobody grows old merely by a number of years.
We grow old by deserting our ideals."
My fervent desire is to wake up every day, eager and prepared to seize the new day and make a difference by what I am doing.
In 2022, we have taken an ambitious goal of achieving 4 times the business we have ever got. The fundamentals are there and we are going to go for it.
We are all artists of our days, aren't we?